WELCOME TO Carpet Center Floor to Ceiling
At our independently owned and operated Floor To Ceiling showroom in Windsor you'll find a wealth of Decorative Products to suit every taste—and every budget!
Carpeting, Wood Flooring, Vinyl, Ceramic, Laminate, Luxury vinyl tile, bamboo and cork.
Sonoma County California, Lake County ca
Windsor, Healdsburg, Cloverdale, Santa Rosa, Calistoga, St Helena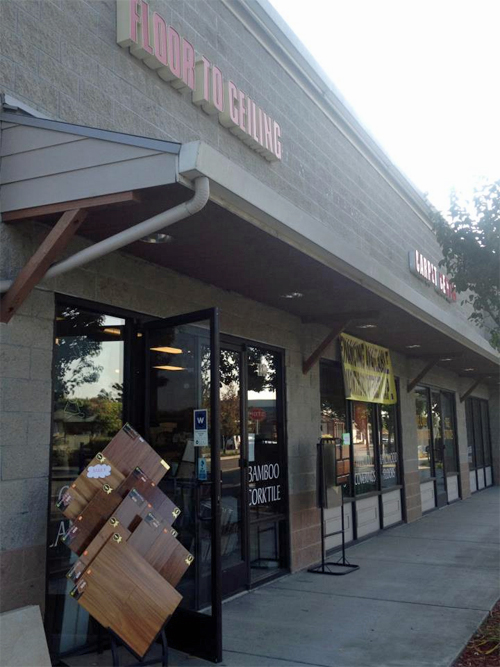 Customer Testimonials
maureengra
We have had Carpet Center Floor to Ceiling work for us quite a bit the last few years. We've had just carpeting done in two rooms when we were selling our home, and then had them carpet the entire new home. In both instances they provided expert assistance in picking out the right product and in installing it in a timely manner with the least disruption. We then had them carpet and install wood floors in three of our rentals and were entirely satisfied with the finished job. It's a no-brainer …. if we need to deal with flooring, we call them!
Kathy
Santa Rosa, CA


A great company to do business with

The employees are friendly and knowledgeable. The installers are amazing. My floors are absolutely beautiful.

Dennis and Debbie
Windsor, CA


Everything was done way beyond what we expected. Very nice people to deal with. We would highly recommend them and yes we will use them again.

Jackie R.
Windsor, CA


Picture Perfect.

This is the second time I have used Carpet Center. The first time was 4 or 5 years ago, and they put a hardwood floor in the kitchen. We were very pleased. This time they just completed the whole house in hardwood.

The reason I ended up choosing them out of the 2 main bids was because I felt like I would get a little extra in terms of service that I probably would not get anywhere else. They were absolutely terrific. I thought the workers went the extra mile.

The house looks fabulous. The young man who does a lot of the grunt work, the heaving laying and nailing, was excellent. He knows his trade, and the floors look wonderful.

Carpet Center was very accommodating. They were very easy to talk to and discuss things with. If we had any questions, or needed clarification, or would like something explained a little better, or even wanted to throw in something last minute, they were very receptive.

I hope other customers will be treated as well as I have been treated. I have used Carpet Center two times, and both times were excellent. If my first time was not so favorable or rewarding, I would not have considered them for this bigger job.

The little extra something that I felt I would get, I got it. An example is that one of the workers realized I needed a little carpet under one of the leather loungers I own. He actually went out and brought it to me so that the floors would not be harmed any way. They also took the tabs that I had bought and put them on every single thing that touched the floors. That usually is something left for owners to do. I would not hesitate to recommend them.

Pete and Sue T.
Cloverdale, CA


Prompt, excellent work, and very nice. We'd recommend them to anyone.

Carpet Center explained everything very clearly in the store. They helped us kind of pick out the color, and we talked about the pros and cons of the colors. Then the appointment they made was kept promptly, and they would even call ahead of time to say they were coming. The people who put it in were excellent, and very nice.

Right after they put it in, my husband got a muddy spot right in the middle of it. We called Carpet Center in a panic, and they were like therapists. They calmly told us what to do, and it worked: the spot is gone! We were very satisfied, and we'd recommend them to anyone.